After I got married,,many recently married friends asked me if I got the post wedding blues and how I overcome them? To be completely honest, I was more than thrilled that the wedding day is over, so I can finally move on with my newly married life. However, it is understandable that when your big day is over  and the confetti settles you will be left with a big hole in your life. But keep in mind that you just married the love of your life, and that IS the most exciting part!
I was one of those brides that didn't spend insane amount my money towards my wedding. I am proud to say that I kept under my budget and kept in mind that this is just ONE day. I had the traditional Chinese wedding ceremony, followed by Western church ceremony, wedding photoshoot, then reception. As you can imagine, it was a 20 hour day and it literally felt like I was running a very long marathon. I was more excited about the honeymoon and decorating my home then feeling the wedding blues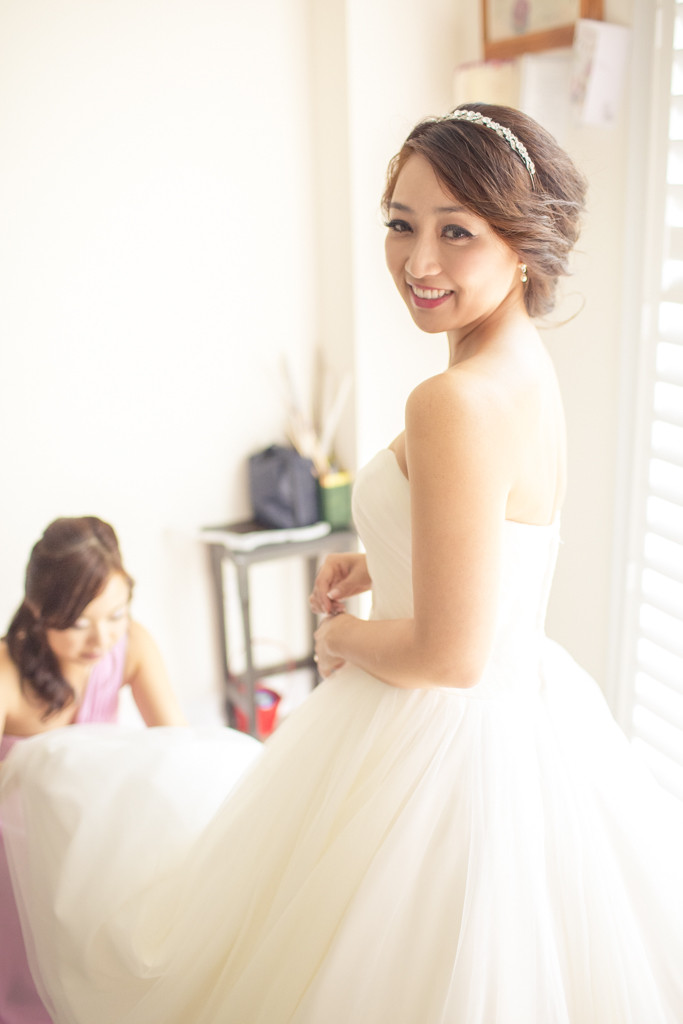 Tip to over come your wedding blues
Enjoy your honeymoon: My to-do list was insanely long, my husband and I ventured off to our honeymoon for almost 3 weeks. I was too busy making sure all flights and hotels are confirmed that I didn't have time to feel the emptiness that the wedding is over. Occasionally, while in Greece I would see our friends post pictures of our wedding photos and my husband and I would reminisce what a fantastic time we had with all our loved ones, and would tell each other how we blessed we feel.
Rest: If you are taking your honeymoon a few months after your wedding, the wedding blues might hit you harder… I would highly recommend take at least a few days off work and really take that time to rest! Give yourself a break and allow yourself to relax. It's been a whirlwind of a year.  Your agenda was filled with endless tasks, and payment due dates. You have encountered many emotional roller coasters including, excitement, nervous, tired, and stressed and all those feelings at once can take its toll on a person. Trust me, after months of rushing around from vendor to vendor it's time for your body to get some rest! I end up getting sick immediately right after the wedding day… yes that means I was sick for a good 5 days on my honeymoon trip.
Discover a new passion: Have you ever wished you could try that new painting class just down the street from you? Or your sudden interest in photography because you loved how your wedding photos turned out? Now is the perfect time! After months of wedding planning, you now have the free time to actually do that you love. No more frustration calls to your vendors wondering how they can't remember you, or why your invitations are taking so long to print!

Date nights with your new husband: I am guilty of this one, I remember breaking down 3 days before the wedding because my new hair hairstylist cut my hair so short and dyed my hair so dark that I swore I refuse to walk down the aisle with this new hair of mine. Truthfully, it really wasn't that bad…but now might be a good time to spend time with him and make him feel loved for having to deal with my mini tantrums and my bridezilla moments before the wedding. Go on a hiking trip, or try some new food around your area, being married doesn't mean dating nights are over.
Unfinished post wedding tasks: Another guilty confession from me! After I got back from my honeymoon, my to-do list is to choose wedding pictures for my thank-you cards to write and mail them off to guests. It's been 2 months since the wedding….and it's still on my to-do list. Well in my defense…I just got my pictures back from my photographer! The sooner you get them done, the sooner you put your wedding tasks behind you.
Focus on other awesome events in life: Most brides become professional planners after their wedding, like myself, I have the urge to plan! Now that the wedding is over, it's hard to plan when there's no wedding. So why not focus your energy on something else? Your friend's birthday is coming up? Maybe plan a birthday party! Throw a dinner party or a night out with closest friends. As for me, my new focus is our new home. We recently purchased a home and all my energy have been so focused on renovating the new space. I switched from wedding magazines to house magazines. If you already have a home together, why don't try a new reno project together?
Relive Your big day: I am a huge time hoarder and I can't let go of anything straight away, I need time to slowly let go. Most married women I've talked to express that the excitement was just too good to forget. If you feel this way too, why not invite them over to your house and have your closest friends watch the DVD or go over the pictures. Have an evening of reminiscing the big day. But remember, once you have done this, it's time to let go and move onto with your married life. It's not the wedding day that defines your relationship with your husband. It's how you live your life with your husband. So get those date nights planned and cuddled up with your new husband and celebrate the new life you are ready to embark!
Love, Ev