Hi Everyone,
It's been almost 4 months of exclusively breast pumping and sure it doesn't suck as much as month 1 (previous post Oh Breastfeeding, you suck!), but I can't wait to stop. Breastfeeding/breast pumping is one of the most difficult/annoying thing I've ever experienced. I praise those mothers who can nurse their children up to 2 years old. It amazes me how they can do that.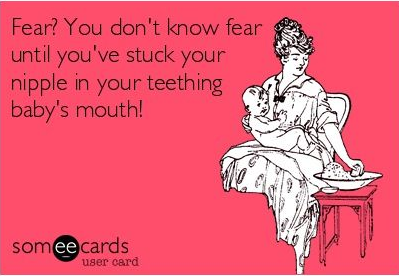 Given, my public health background you know where this post is going. There's SO much promotion of mothers need to nurse their child, but very little articles will cover how difficult it is. I was reading an article by Lizzie Davis, and she brought up so many good points.  Paediatricians, MPs, midwifes and other experts are calling for the "multiple barriers to breastfeeding" that exist in Britain to be broken down, and for steps to be taken so that the practice can be considered "a normal, natural part of everyday life".
During those baby classes, I watched a video of how mother get their newborn to latch on. The background music was soothing. The baby just latched and within seconds viola. Do you know how many mothers I talked to have such a difficult time getting their baby to latch on. I can't say much about this topic because I only tried once, and yes my baby did chomp on my nipple almost within seconds, but it was a sensation I've never felt before. HOLAAAYYY for such a tiny mouth they suck HARD.
Friends speak of months of nipple shields, jelonet gauze dressings, bleeding, cracked nipples, mastitis. And those are just the physical difficulties. The psychological challenges of breastfeeding – the pressure (yes, and privilege) of being your baby's sole provider; the mindbending fatigue of early weeks spent half-comatose and half-dressed in the half-light – are just as formidable, perhaps even more so. One friend switched to formula at three months because, amid the sometimes terrifying anxiety of early motherhood, she needed to feel her body was once more her own.
But, I just want to own my body again.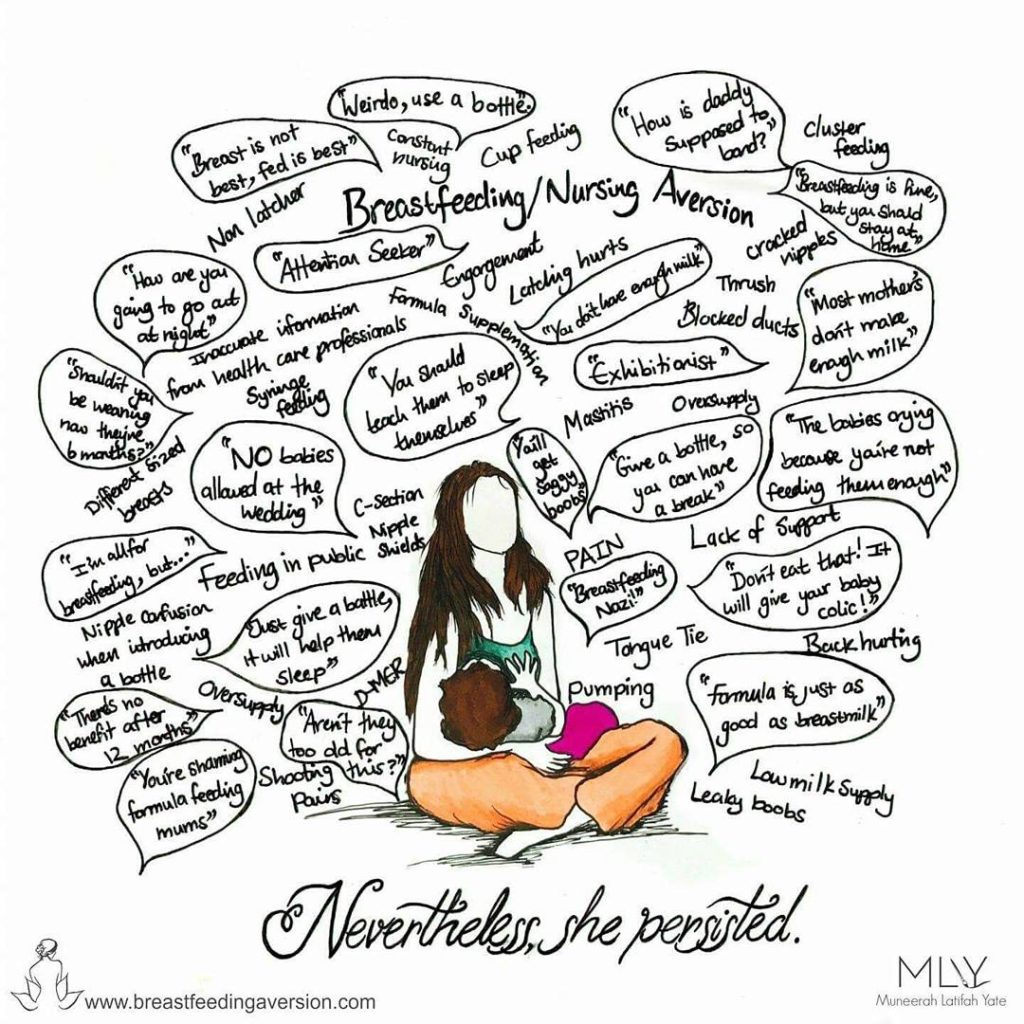 We need to hear these voices, and act on them. To tell women that breastfeeding is a bringer of health benefits and wondrous bonding is to tell them only half the story. Is it really surprising that a first-time mother, told by all and sundry that it should be easy, painless and emotionally blissful, turns away from breastfeeding, feeling herself a failure, when none of these things turns out to be true? Are we so intent on infantilising women that we won't tell them the truth?
Women need to know of the cons of breastfeeding as well as the pros, so that they are better prepared for the potential challenges ahead. So that if in the early days they are faced with a dagger-like pain, they are not shocked. So that when they are sitting alone on the sofa at 5am, they are expecting it. So that they don't feel like failures if their bodies simply won't cooperate. So that they are less likely to give up because of a misguided belief that if they find breastfeeding hard it is their fault. So that they can stock up on nipple cream.
Some will say that this would serve only to lower the breastfeeding rate further; that fewer women than ever will do it if they have all this spelled out to them. But helloooo,  we all just given birth; we are not easily scared off. So breastfeeding is not a magical fairytale.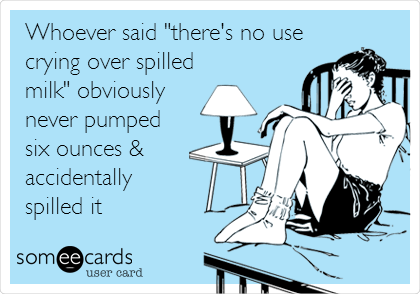 I want to provide for my baby as long as I can, but I also want to feel my body again. It's been over a year the last time I actually wore an actual bra. I've been wearing those flimsy bralettes or the non-wire ones.
We need to bring awareness to future mothers out there so that at least it's not setting you up for disappointment and frustration. Instead, perhaps it will leave you better-equipped, both physically and mentally, to breastfeed or breastpump.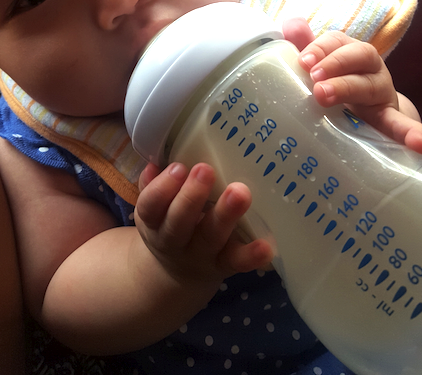 I got my baby to hold her own bottle at 4 months! 🙂 Proud moment. 
Thanks so much for reading,