There are so many great, fun and emotional moments to any wedding. It's kind of hard for me to round up just 5, but here goes nothing!
1) First Look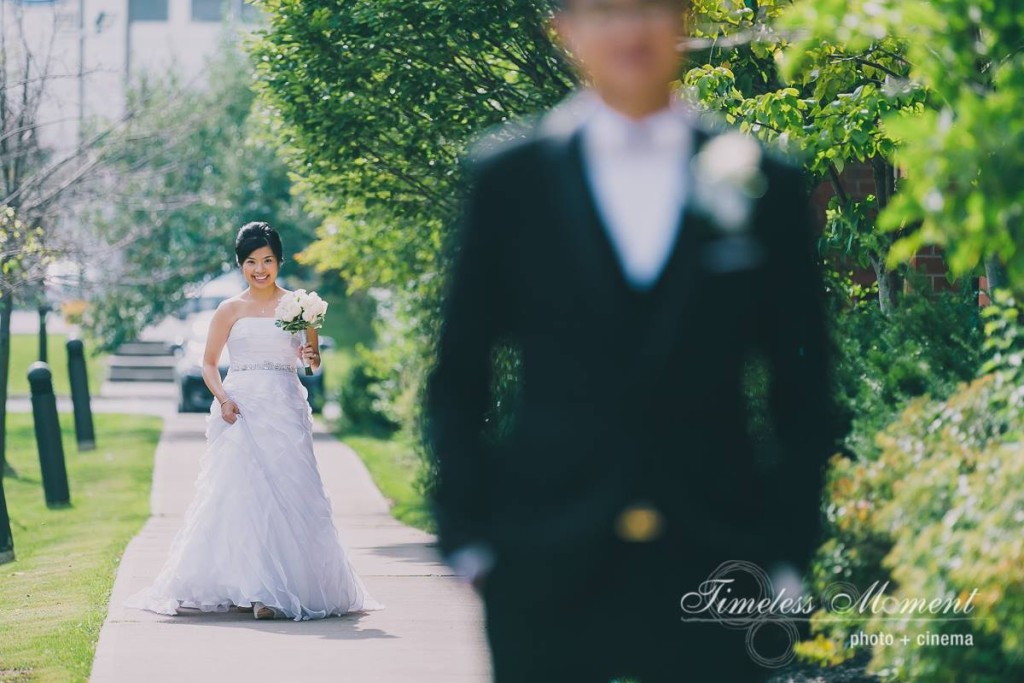 Photo credit: Timeless Moment Photo + Cinema – http://timelessmoment.ca/
This is when the Bride & the Groom see each other for the first time. Sometimes what you see in the picture are staged shots because the Bride doesn't want the Groom to see her in her wedding dress until the actual ceremony. So these pictures are taken at their photo shoot following the ceremony, or in some cases before, if they don't mind, then they are taken before the ceremony to save time in their schedule. Either way, this is where the Bride taps the Groom from behind (there's no rules, it could be the other way around!) and they turn around and see each other for the first time, hence the "first look."
2) Seeing the Groom's expression as The Bride walks down the aisle…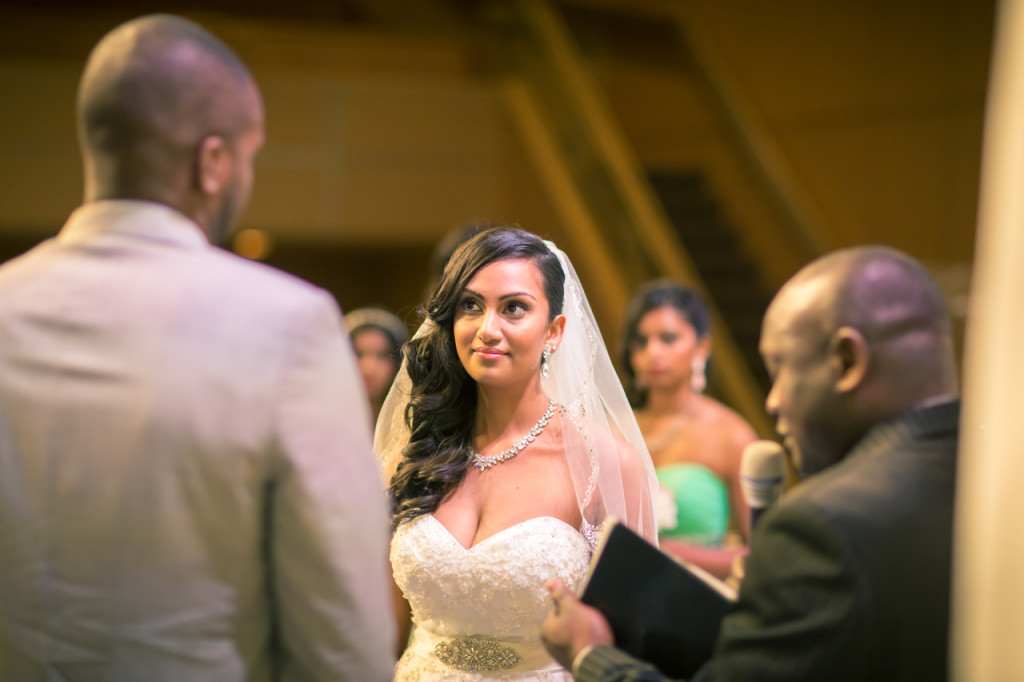 Photo credit: Robin Zhang Photography – http://www.robinzhangphotography.com/
I love this moment! I turn into a complete sap, especially when the music really gets to me, and I see the groom tearing up. It's so beautiful. It constantly reminds me why I love what I do, and how special it is to play a role such as a wedding planner on a couple's big day. (Note: cameras are usually focused on the Bride as she walks down, but the angle I get is the Bride's back and the Groom's face during the walk… it's the best, I love it!)
3) First Dance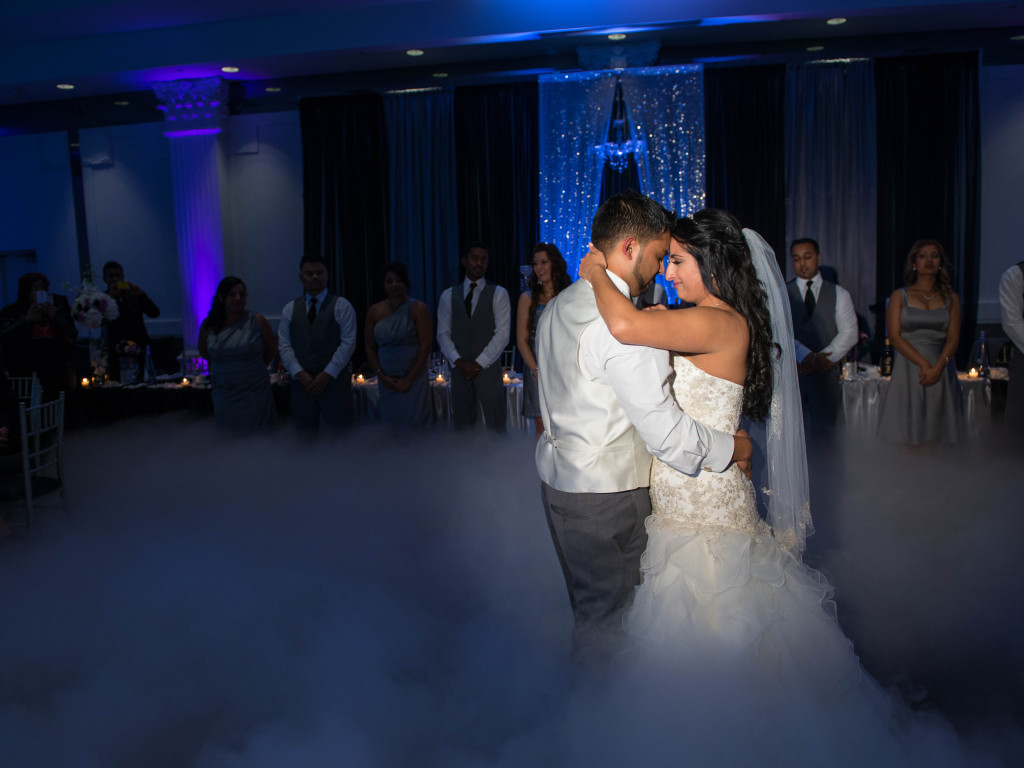 Photo credit: Mortuza Janssen Photography – http://www.mortuzajanssen.com/
I love when I can feel a couple's attraction to one another. The way they're so passionate and tender with each other – and you can definitely see it in this 'First Dance' photo. This couple had dated for a long time and I can totally see how they are so meant for each other. All the couples I work with are madly in love with each other and that's the kind I work with – can't help it! This planner, loves  love!
4) Father-Daughter Dance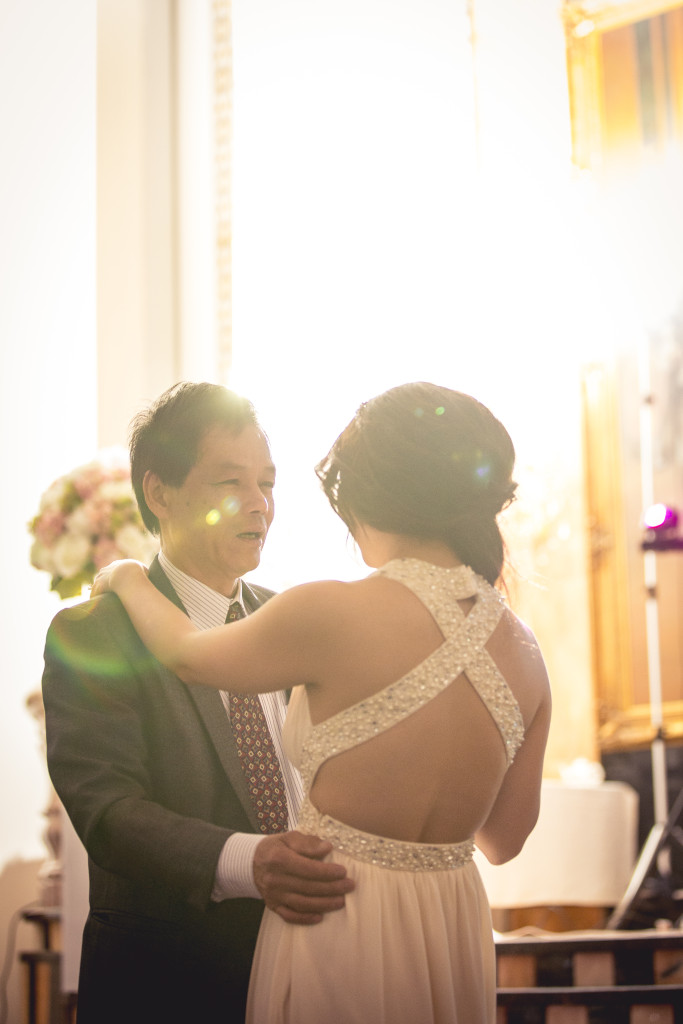 Photo credit: Andes Lo Photography – http://www.andeslo.com/
It's one of those things I don't know if I'll ever do with my dad (it's awkward, we don't even hug!), but I love watching it with other people 🙂 Such a beautiful thing to watch. If there's a slideshow going on in the background, even better (in my opinion) so that father & daughter can relive their memories through childhood to adulthood together.
5) Something Special/Out of the Ordinary/A Touching Moment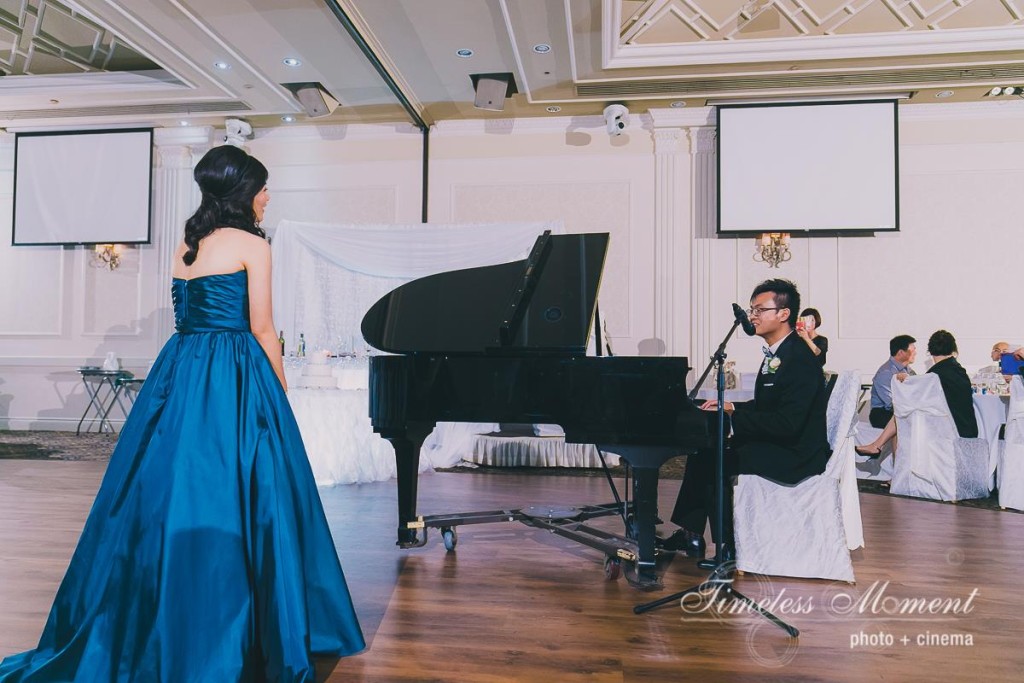 Photo credit: Timeless Moment Photo + Cinema – http://timelessmoment.ca/
There's so many unique elements to a wedding, but this one really pulled my heart strings. The groom serenaded his bride with his singing and piano playing. All the while, we had to keep this a secret, cover the bride's eyes, move the piano to the centre, etc… etc… it was a most beautiful moment to witness and be part of the setup to make this magical moment happen! Sweetest couple award definitely goes to this pair!
Hope you all enjoyed reading this post! Please comment on what are some of your favourite moments of a wedding. I'd love to know!
Happy Friday, and cheers to the weekend!
XO,
Cin